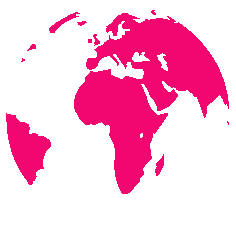 Managing

Your

Online

Expectations
Google Adwords - Google PPC - Website Design - Google SEO - Google - Bing - PPC - adWords
Google Adwords - Google PPC - Website Design - Google SEO - Google - Bing - PPC - adWords
Google Adwords - Google PPC - Website Design - Google SEO - Google - Bing - PPC - adWords
Google Adwords - Google PPC - Website Design - Google SEO - Google - Bing - PPC - adWords
Google Adwords - Google PPC - Website Design - Google SEO - Google - Bing - PPC - adWords
Google Adwords - Google PPC - Website Design - Google SEO - Google - Bing - PPC - adWords
Google Adwords - Google PPC - Website Design - Google SEO - Google - Bing - PPC - adWords
Google Adwords - Google PPC - Website Design - Google SEO - Google - Bing - PPC - adWords
Google Adwords - Google PPC - Website Design - Google SEO - Google - Bing - PPC - adWords
Google Adwords - Google PPC - Website Design - Google SEO - Google - Bing - PPC - adWords
Google Adwords - Google PPC - Website Design - Google SEO - Google - Bing - PPC - adWords
Google Adwords - Google PPC - Website Design - Google SEO - Google - Bing - PPC - adWords
The AdExperts, Google Adwords, Adwords, PCC, Website
The AdExperts, Google Adwords, Adwords, PCC, Website
The AdExperts, Google Adwords, Adwords, PCC, Website
The AdExperts, Google Adwords, Adwords, PCC, Website
The AdExperts, Google Adwords, Adwords, PCC, Website
The AdExperts, Google Adwords, Adwords, PCC, Website
The AdExperts, Google Adwords, Adwords, PCC, Website
The AdExperts, Google Adwords, Adwords, PCC, Website
The AdExperts
The AdExperts was founded in 2010 as a digital advertising agency with the aim of providing clients with either an overall digital marketing strategy or assistance in one of our many expert areas such as PPC, SEO and Social Media.
Our bespoke service enables us to either tailor our work to your exact specifications, or we can take the lead and guide you through digital media with expert suggestions.
One of our stand-out features is the bilingual nature of our company: we offer potential clients the chance to enter and succeed in the vast English & EU markets. With our knowledge of the markets, the languages and digital marketing, you can be confident that we will offer services of the up most quality.
We are constantly growing, improving still further the services we offer. Along with our marketing work, we like to educate our clients and develop long-term relationships with them. So, if you require the best, results-oriented & quantifiable marketing service in English, Contact The AdExperts today!