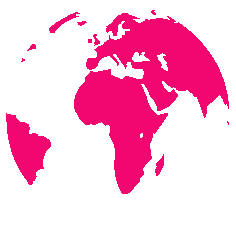 Managing

Your

Online

Expectations
Google Adwords - Google PPC - Website Design - Google SEO - Google - Bing - PPC - adWords
Google Adwords - Google PPC - Website Design - Google SEO - Google - Bing - PPC - adWords
Google Adwords - Google PPC - Website Design - Google SEO - Google - Bing - PPC - adWords
Google Adwords - Google PPC - Website Design - Google SEO - Google - Bing - PPC - adWords
Google Adwords - Google PPC - Website Design - Google SEO - Google - Bing - PPC - adWords
Google Adwords - Google PPC - Website Design - Google SEO - Google - Bing - PPC - adWords
Google Adwords - Google PPC - Website Design - Google SEO - Google - Bing - PPC - adWords
Google Adwords - Google PPC - Website Design - Google SEO - Google - Bing - PPC - adWords
Google Adwords - Google PPC - Website Design - Google SEO - Google - Bing - PPC - adWords
Google Adwords - Google PPC - Website Design - Google SEO - Google - Bing - PPC - adWords
Google Adwords - Google PPC - Website Design - Google SEO - Google - Bing - PPC - adWords
Google Adwords - Google PPC - Website Design - Google SEO - Google - Bing - PPC - adWords
What is Social Media?
Social Media is interaction between people in which they create and share ideas and information via platforms such as Twitter, Facebook and LinkedIn. It is an integral part of the online world; more so with the growth in the number of social websites and applications.
Why Use Social Media?
It gives your brand a human side. Rather than using marketing jargon, you can interact with customers and build real relationships.

Friendly interaction can also aid customer service, enabling you to answer customer queries instantly.

It can provide invaluable brand exposure for your business if you provide useful content and engage with your audience.

Your potential customers spend hours per day on Twitter, Facebook etc. so it is a great place to appeal to them.

By getting new Likes and Followers, you will increase the amount of traffic to your website. One recent study showed how companies who obtain over 1,000 Facebook Likes achieve a 185% growth in traffic.

Your competition is using it, so you need to. Just search on the different Social Media platforms and you will see the presence of other businesses.

Social media pages have good Page Rank, meaning that a high quality business page on Facebook or profile on Twitter can get impressive search result ranking for your business on Google and Bing.

In relation to other advertising streams, social media is cost-effective. You can spend very little to achieve positive results.
Why Choose Us?
Creating an overall Social Media strategy takes time, dedication and no little experience. At The AdExperts, we have all of these by the bucket load. Allowing us to manage your Social Media will save you time and give you the opportunity to focus on other aspects of your business. You can be sure that our team will maximise the potential of Social Media for you, generating leads and new customers on a regular basis.
For more information on how to use Social Media to improve your business, Contact The AdExperts today for a FREE consultation!