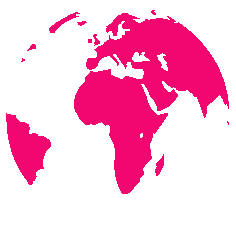 Managing

Your

Online

Expectations
Google Adwords - Google PPC - Website Design - Google SEO - Google - Bing - PPC - adWords
Google Adwords - Google PPC - Website Design - Google SEO - Google - Bing - PPC - adWords
Google Adwords - Google PPC - Website Design - Google SEO - Google - Bing - PPC - adWords
Google Adwords - Google PPC - Website Design - Google SEO - Google - Bing - PPC - adWords
Google Adwords - Google PPC - Website Design - Google SEO - Google - Bing - PPC - adWords
Google Adwords - Google PPC - Website Design - Google SEO - Google - Bing - PPC - adWords
Google Adwords - Google PPC - Website Design - Google SEO - Google - Bing - PPC - adWords
Google Adwords - Google PPC - Website Design - Google SEO - Google - Bing - PPC - adWords
Google Adwords - Google PPC - Website Design - Google SEO - Google - Bing - PPC - adWords
Google Adwords - Google PPC - Website Design - Google SEO - Google - Bing - PPC - adWords
Google Adwords - Google PPC - Website Design - Google SEO - Google - Bing - PPC - adWords
Google Adwords - Google PPC - Website Design - Google SEO - Google - Bing - PPC - adWords
Google Adwords
TheAdexperts can place paid adverts enabling you the client can advertise your products or services directly on Google search engine via Google Adwords. We can target adverts directly to thousands of potential customers by bidding on keywords/keyphrases on Google Via Google adwords for example "villa in spain" or "Plumber in Plymouth". Our adverts displays when a user searches on Google your keywords. This method helps to connect you with people who are deliberately seeking your product or service.
​
​
​
Why Use PPC?
You can measure every aspect of its performance (clicks, costs, ROI etc.) and learn more about your business and website at the same time.

The financial outlay is always dictated by you; never spend more on advertising than your pre-assigned daily budget.

It is a quick way to take your business to the top of the search rankings.

Works in conjunction with SEO to increase relevant website traffic.

It increases the amount of ad space your business can take up on the search results page.

Once a campaign is created, your ads can show the very same day.

You can advertise any time-sensitive or seasonal offers that you want to promote.

Target your audience geographically or by language.
​
​
Why Choose Us?
Running a PPC campaign in-house can be daunting if you have neither the experience nor the time to do so effectively. We see many ineffective campaigns that have been created this way and they serve as a money drain to the business. Outsourcing your PPC management to us means that you will save time & money and be safe in the knowledge that the campaign will be running at its maximum potential whilst being managed by our fully Google Qualified staff. At The AdExperts, we won't simply jump straight in to building a PPC campaign, we will research your target audience, budget and competition before deciding the right way to advertise your business.
​
If PPC is deemed to be an effective tool to use, we will put together an advertising campaign based on all best practices:
Creating compelling, attractive ads with calls-to-action.

Using relevant Broad, Phrase and Exact match keywords with high potential CTRs.

Ensuring the ads, keywords and landing page are all relevant to each other in order to achieve high quality scores.

Using Negative Keywords to eradicate potentially irrelevant traffic to your website, increase your CTR and make the best use of your budget.

Adding Ad Extensions such as Sitelinks and Social Extensions if applicable.

Implementing a bidding strategy that minimises your CPC but maintains results.
Contact us today for a FREE review and see how The AdExperts can help you make a success of PPC!