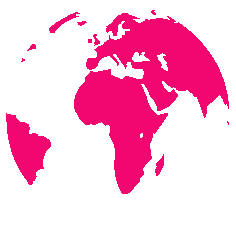 Managing

Your

Online

Expectations
Google Adwords - Google PPC - Website Design - Google SEO - Google - Bing - PPC - adWords
Google Adwords - Google PPC - Website Design - Google SEO - Google - Bing - PPC - adWords
Google Adwords - Google PPC - Website Design - Google SEO - Google - Bing - PPC - adWords
Google Adwords - Google PPC - Website Design - Google SEO - Google - Bing - PPC - adWords
Google Adwords - Google PPC - Website Design - Google SEO - Google - Bing - PPC - adWords
Google Adwords - Google PPC - Website Design - Google SEO - Google - Bing - PPC - adWords
Google Adwords - Google PPC - Website Design - Google SEO - Google - Bing - PPC - adWords
Google Adwords - Google PPC - Website Design - Google SEO - Google - Bing - PPC - adWords
Google Adwords - Google PPC - Website Design - Google SEO - Google - Bing - PPC - adWords
Google Adwords - Google PPC - Website Design - Google SEO - Google - Bing - PPC - adWords
Google Adwords - Google PPC - Website Design - Google SEO - Google - Bing - PPC - adWords
Google Adwords - Google PPC - Website Design - Google SEO - Google - Bing - PPC - adWords
Holiday Rentals & Holiday Owners
​
You have a Stunning website, but simply need more bookings coming through,
How...........?
​

Nearly 96% of all holiday searches for holiday homes, villas, cottages, chalets & gites are initiated through Google and then the client will expand their search from here, whether this is through a direct website or Homeaway, Ownersdirect, Air B&B or Holiday Lettings.
The client at this point has a mass selection of properties similar to yours to compare with, whether this is based on reviews, location, rooms or cost. The more & more properties these portals take on board, the more your enquiries may reduce, which will have an affect on your overall bookings.
​
Imagine if this same above client searched on Google today on their mobile or desktop for example and searched "self catering villa spain"; we want to display your website directly in this prime section of Google's first page, with a fully featured advert displaying a succinct description of your property. Hence, this active client looking for a "self catering villa in spain" finds your property prior to entering any of the above directories therefore eliminating the amount of competition and resulting in a subsequent increase in enquiries.
​
How would we convert these customers into bookings?
​
For example, if 3000 clients search on Google for "self catering villa spain" within the next 30 days and we then attract 5 - 10% to click through to your website from our fully featured advert, that would result in between 150 - 300 genuine customers accessing your website who are actively looking to book a holiday villa. This is simply one example for one keyphrase; you would have ten keyphrases within our Google campaign - all driving new enquiries resulting in new business.
​
With 150 - 300 new, active visitors to your website, you can expect a minimum of 5 - 10% of genuine customers who will enquire about live availability of specific dates or any other enquires or requests relevent to the property. Direct contact with legitimate customers will always increase bookings and reduce cancellations. As you are dealing directly with the client through you website, you also have NO commision to pay & can control your property cashflow better.
​
​
​
​
​
​
​
​
​
​
This is how ...
​
1. Set up The AdExperts account
2. Agree 10 Keyphrases with your dedicated account manager to display your property directly on Google
​
3. Get Google to approve your adverts - ready for launch of your website
​
​
​
​
​
​
​
​
​
​
4. Run the campaign for 30 days allowing the bookings & enquiries to flood in.
​
​
5. Full detailed campaign report issued displaying how successful we have been over the past 30 days. Access bookings with your account manager after the 30 day
with your latest report.
​
​
​
​
​
​
​
​
​
​
​
​
​
​
​
You can, at this point then make the decision weather you wish to proceed for a further month or not without any tie in.
​
Cost for this above package with 10 phrases for 30 days directly on Google is from £99.00
​
​
​
​
We can by bypass all of these portals and directories and place your property directly on the first page of Google today, thus gaining direct bookings plus the beneift of having direct contact with your future client.